About Us
TD Reply drives the future of digital by combining data science and business expertise with creativity.
Founded in 1999 at the Technical University of Berlin, we are now one of the world's leading specialists in the field of data-driven business technologies. This is why we are trusted by global market leaders across a wide variety of industries, including automotive, consumer goods, and ICT. With China Beats, Pulse, and Sonar, we also offer a growing portfolio of AI-powered business intelligence solutions.
At our locations in Berlin, Beijing, and Munich, around a hundred data scientists, creative strategists, futurologists, consultants and designers share a common vision: to explore the unexplored in our data-driven world.
Born in a Library, Raised by the Digital Economy
The TU Berlin economists Dr. Volker Trommsdorff, Dr. Marc Drüner and Lars-Alexander Meyer start a innovation and marketing consultancy in the university library – trommsdorf + drüner (TD) is born.
TD Reply's first overseas office is opened in Beijing. The Beijing office conceives the People's Car Project in cooperation with Volkswagen.
Sonar, our AI-powered trend research and forecasting platform is introduced. TD becomes a product vendor.
TD joins the Reply network of innovative companies and is renamed TD Reply.
After several years of development, TD introduces Pulse, one of the most advanced and flexible marketing dashboard builders on the market with unique features such as the AI-powered Virtual Data Assistant.
TD presents China Beats. Utilizing the latest in social listening, AI and Natural Language Processing technology, China Beats can provide businesses with a clear picture of current market demands and consumer interests in China.
Let TD Reply Do the Math
Creating real business value from digital - the TD Reply approach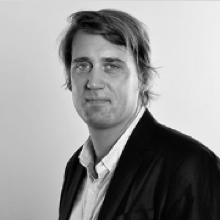 Lars-Alexander Mayer
Partner
Smart Data expert with an engineering background, who has been part of TD Reply since day one. He is the visionary behind our data-driven marketing and innovation tools such as Pulse and Trend Sonar.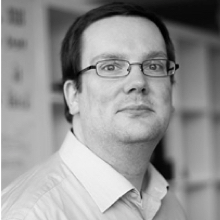 Holger Nösekabel
CTO
Prototyping and voice enthusiast. Always looking for innovative ways to move products and solutions forward. Firm believer in technological solutions that make our life better by offering great usability and added value.
Do you want to know more about TD Reply?